Based in Felpham, West Sussex, we provide independent financial advice. We help people who are planning for retirement, or their 'financial independence date' as we prefer to call it. We then help see them through retirement, making sure they make the most of their time on this planet and ensure that they do not run out of money.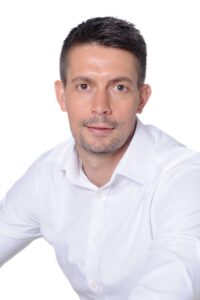 Joe Froud FPFS CFP™ – Independent Financial Adviser 
Our director Joe is a level 7 Certified Financial Planner CFP™ with the Chartered Institute for Securities and Investment. He is also a Chartered Financial Planner and Fellow of the Personal Finance Society. Joe is passionate about helping clients use their assets to live fulfilling lives. Joe manages to balance his high level of technical knowledge with an adept ability to explain things in a way that anyone can understand.
Outside of work, Joe is married with two young children and lives in Felpham. He enjoys Crossfit to keep fit and enjoys the occasional round of golf. Joe's favourite topics of conversation are travelling and good food and drink.
Supporting Joe is a team of highly qualified and experienced Paraplanners and administrators.
Kat Mock FPFS – Paraplanner 
Our Paraplanner Kat has worked within the financial services industry for more than 18 years.  Since becoming a Paraplanner in 2010, Kat has been awarded Paraplanner of the year in 2017 by the Professional Paraplanner Magazine and Paraplanner of the year in 2019 by the Chartered Institute for Securities & Investment.
Outside of work, Kat enjoys working out and spending time with her dog, Duchess.

Tom Ford – Client Support
Our Administrator Tom joined the team in November 2022 and is currently studying towards his Level 4 Diploma in Regulated Financial Planning. Tom is dedicated to providing high quality administration and client support.
Outside of work, Tom loves to go on bike rides in the countryside and cook.
The guidance and/or advice contained within this website are subject to the UK regulatory regime and are therefore targeted at consumers based in the UK.
What our clients say
Joe immediately put me at ease with his friendly and approachable manner. I trust Joe and his advice, and am confident that our retirement is in safe hands.

I look forward to my annual review meetings, but I also know that Joe is at the end of a phone (or an email) if I have any concerns in the meantime.

I would have no hesitation in recommending Joe to anyone.

Mrs S Quinlan